Orthopantomograph® OP30
Design and quality

A standard X-ray unit does not mean standard design. The Orthopantomograph® OP30 combines distinctive design and reliable quality with professional tools for standard panoramic imaging needs.

Perfect imaging is about mastering the details

The quality of images is a result of many elements, such as carefully designed features, sufficient technical characteristics and correct patient positioning. The Orthopantomograph® OP30 combines all these for your benefit and provides you with a perfect image - every single time. We master the details.

All the essentials included

Stable 5-point patient positioning
V-shaped beam
Optimized panoramic image geometry
3 laser positioning lights
Adjustable anterior layer position - fits every patient
Reliable tube head
It could not be easier
A standard panoramic image in just 10 seconds!
• Easy to operate - just 2 selections to make:
1. Choose imaging program
2. Use the pre-set kV values or adjust if needed
• Simple and user-friendly control panel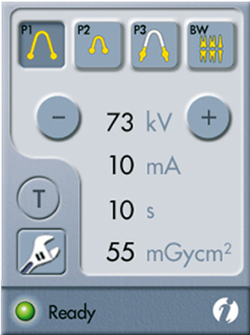 Imaging Programs
Standard Panoramic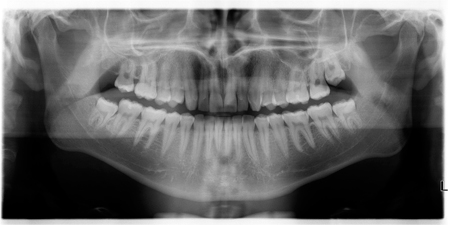 Program for routine panoramic examinations.
It utilizes advanced spinal compensation to maximize the view of anterior region and minimize the shadow of vertebrae.
Pediatric Panoramic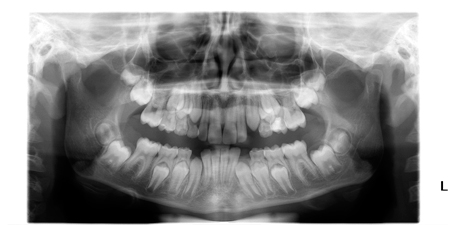 Pediatric patients can be imaged less radiation dose and faster exposure time. Patients with jaw more narrow than average jaw can be exposed with this procedure too.
TMJ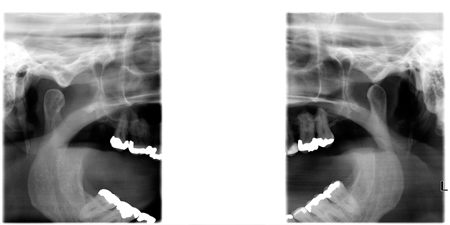 Program provides clear lateral image of condyles for both views; mouth open and/or closed.
BW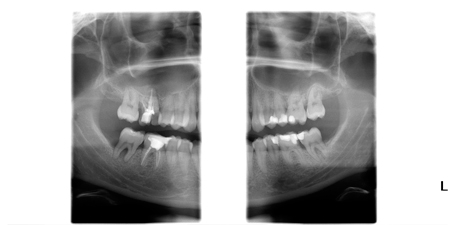 Fast Bitewing look-alike image for examining only smaller region of interest.
Dimensions
Small footprint - fits almost anywhere
• Compact design
• Versatile installation possibilities
• Easy wheelchair accessibility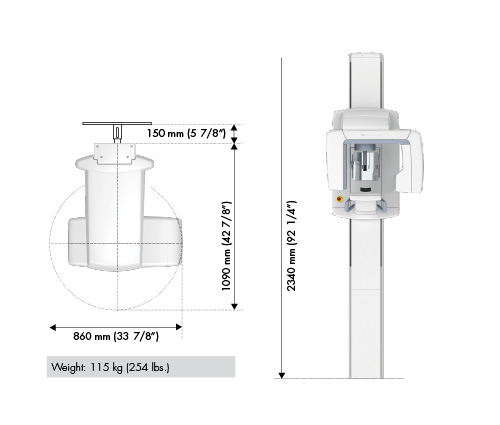 Technical specifications
Generator
110 kHz High frequency DC generator
X-ray tube
Toshiba D-054 or equivalent
Focal spot
0.5 mm
Minimum total filtration
min 2.8 mm Al
Line voltage
220, 230, 240 Vac ± 10% / 100 Vac /115Vac (50/60 Hz)
Anode voltage
66/77 kV
Anode current
9 mA/10 mA *
Exposure time
10 s adult panoramic program
8.8 s child panoramic program
6 s TMJ program
5 s Bitewing program
Weight
115 kg
Magnification

1.25
Pixel size sensor
48 µm
Pixel size image
96 µm (2x2 binding 48 µm)

* 10 mA only with 230 VAC mains, 9mA is maximum mA value with 100/115 VAC mains