Snapshot intraoral sensors
One shot. Perfect image.
• The simplest workflow
• Best-in-class clinical results
• Truly portable sensor with a small footprint
• Plug and play
Snapshot is a truly portable direct digital intraoral sensor which provides best-in-class clinical results for dental radiography. The Snapshot sensors lend themselves to all types of dental practices and intraoral imaging needs.
The sensors are particularly easy to move from one workstation to the other. The Snapshot sensors feature the latest technology and they are compatible with both AC and DC intraoral X-ray units.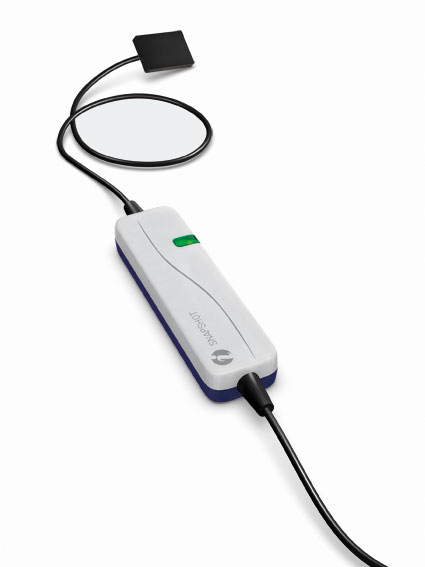 Best-in-class clinical results
The new, sophisticated Snapshot sensor design produces up to 20 lp/mm true resolution (26,3 lp/mm theoretical). You get razor-sharp images, with the low noise typical of CMOS technology. This provides uncompromised diagnostic visibility and unsurpassed image quality. A wide dynamic range and an anti-blooming CMOS chip ensure successful images time after time.
Why CMOS?
• Lower noise ensures razor-sharp images
• Small, 19µm pixel size provides high resolution
• CMOS chip will not bloom even in the event of overexposure
| | |
| --- | --- |
| You can distinguish up to 20 lp/mm from an image when using CliniView™ software. | |
A perfect tool for all intraoral purposes.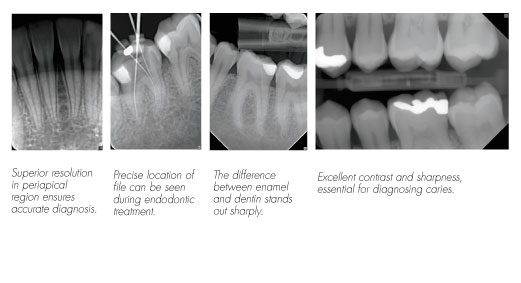 Truly portable sensor
Truly portable sensor with a small footprint
| | |
| --- | --- |
| The Snapshot sensor has smart, integrated electronics. There are no separate boxes lying around in limited workspace environments. A convenient wall-mounted storage device provides you a safe and convenient place to store the Snapshot when not in use. | |
Ready for use automatically
Snapshot is ready for use just by plugging the USB cable into any computer having a Windows XP or Vista operating system. The sensor is detected automatically and all needed drivers are copied directly from the sensor without user action. This, combined with the absence of a tabletop electronics unit, make sharing the sensor between operatories particularly convenient. Plug and play!
Transferring Snapshot from one room to another is simpler than ever. Forget separate electronics.